Wendy Taubman
With a career spanning decades, Wendy Taubman has proven herself to be one of the industry's most successful singers and entertainers, having worked alongside such luminaries as Norm Crosby and Rodney Dangerfield.
She has coached and taught students who have gone on to appear on Broadway in shows like The Lion King, on television in shows such as The Sopranos and in films with actors including Meryl Streep and Ethan Hawke.
Wendy and her dedicated staff of professional teachers and directors create a healthy, fun, and disciplined environment for children to learn what it takes to be a real star of tomorrow.
---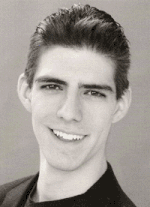 Jason Summers
Mr. Summers has worked extensively as a director, choreographer, teacher, and performer regionally and throughout New York. He received his BFA in Drama at New York University's Tisch School of the Arts, where he graduated with honors and was presented with two outstanding achievement awards, one from the Stella Adler Studio of Acting, and the other, the Seidman Award, for his work as a performer and a scholar.
As a director and choreographer, his work has been seen off-Broadway in New York (most recently as writer and director of the new musical Growing Up 70's, starring TV's "Greg Brady," Barry Williams) and in countless regional and college theaters throughout the country. His productions have been favorably reviewed in many national publications, including The New York Times. In addition, his work as a coach for the Iona Prep Forensics Team has brought the school numerous nationally-ranked finalists, including two national champions.
Mr. Summers is also the co-founder and Artistic Director of the Hope for Change Foundation, a Westchester-based not-for-profit organization that raises money for breast cancer research through theatrical programming. He has been a member of Actors' Equity Association since 2002 and a member of the Society of Stage Directors and Choreographers since 2005.
---
Stefanie Taubman
Stefanie Taubman is no stranger to the stage, starting classes with her mother at age four. After many years of classes at "Stars of Tomorrow," Stefanie went on to study at SUNY Binghamton where she performed in many productions including the musical "Cabaret" and Patrick Marber's play "Closer." She is a working actress living in Manhattan but we are happy to have her as a guest teacher when we can get her. Recently she starred in two original plays, the film "The Disciple" and many TV Commercials. She is also a very talented director and every year puts on an industry showcase with the most advanced students.
Stefanie works with many agents, managers, and casting directors with preparing talent for auditions. She works with them on finding his or her "type", headshots, script analysis, and on camera technique. Stefanie's students have appeared in many commercials, films, and Broadway productions.
---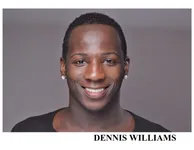 DENNIS WILLIAMS (Choreographer)
As a native New Yorker, Dennis has always shared a genuine love, interest and passion for the performing arts. He began his training at the age of 5 with Horrace Turnbull from "The Alvin Ailey Dance Academy" in an After school Program training primarily in tap dancing. After graduating high school he attended AMDA NYC "The American Musical and Dramatic Academy". Dennis has been fortunate to work in theater since his graduation, and is truly grateful and honored to have had the opportunity to work very closely with some of the most amazing kind, talented people in the business,, Some of his credits include: Productions of West Side Story, Grease, Smokey Joe's Café, Let My People Come (by Earl Wilson Jr),ICONS for the past 2 years in Provincetown (2010-2011) and OFF-Broadway (NOV.2011) in New York. And my current Production that I am the Founder and Talent of "The Destiny Devine Experience.
Dennis is truly grateful for this opportunity to work with "Stars of tomorrow".