IN THE NEWS
"Local Talent Gets A Chance To Shine"
(Syosset-Jericho Tribune, October 4, 1991)
Read Article
"Role Reversals: Parents Perform for Kids"
(Syosset-Jericho Tribune, September 5, 1997)
Read Article

ABOUT THE SCHOOL
"Stars of Tomorrow" was chosen for a very specific reason. Success doesn't happen overnight. It takes hard work, discipline, and confidence. Students here work with top instructors and are challenged. Classes are limited in size so that in each class everyone works. Our students are prepared for auditions when they are sent out and our focus is on the work and the coaching, not on costumes and glitzy productions.
All shows are more like open classrooms in which every student is featured and the focus is on them. Students are required to attend classes in a uniform tee shirt or sweatshirt. This has been proven effective in eliminating competition over dress and puts everyone on an even playing field especially when industry professions are meeting them

ABOUT THE OWNER
With a career spanning decades, has proven herself to be one of the industry's most successful singers and entertainers, having worked alongside such luminaries as Norm Crosby and Rodney Dangerfield. She has coached and taught students who have gone on to appear on Broadway in shows like The Lion King, on television in shows such as The Sopranos and in films with actors including Meryl Streep and Ethan Hawke. Wendy and her dedicated staff of professional teachers and directors create a healthy, fun, and disciplined environment for children to learn what it takes to be a real star of tomorrow.
TESTIMONIALS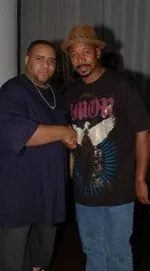 "I have known Wendy for quite sometime now. I have had the pleasure of directing her daughter Stefanie on more than one occasion and look forward to working with more future stars from her school. The quality of talent from that one building is amazing and it is obviously due to good training, patience, and understanding. It takes a special kind of person to work with children and to get them prepared for a very competitive and challenging industry. I interviewed several "stars of tomorrow" and they seem excited about getting out there and fulfilling their dreams. Stars Of Tomorrow helps them to achieve those dreams."
- Wes Clark, Film Director

---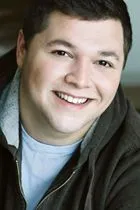 "Wendy, I am a former student of yours and I just wanted to say that I am still dreaming big and following a career in musical theatre. I graduated from Wagner College with a degree in theatre in '07. I just wanted to thank you for being a great inspiration to me at such a young age and to let you know what an impact you and your school made on the path of my life."
- Nick Meringolo


Alyssa Malgeri
Hairspray (national tour)

Anny Jules
The Lion King (Broadway)
George DeNoto
Brooklyn's Finest with Ethan
Hawke (feature film)